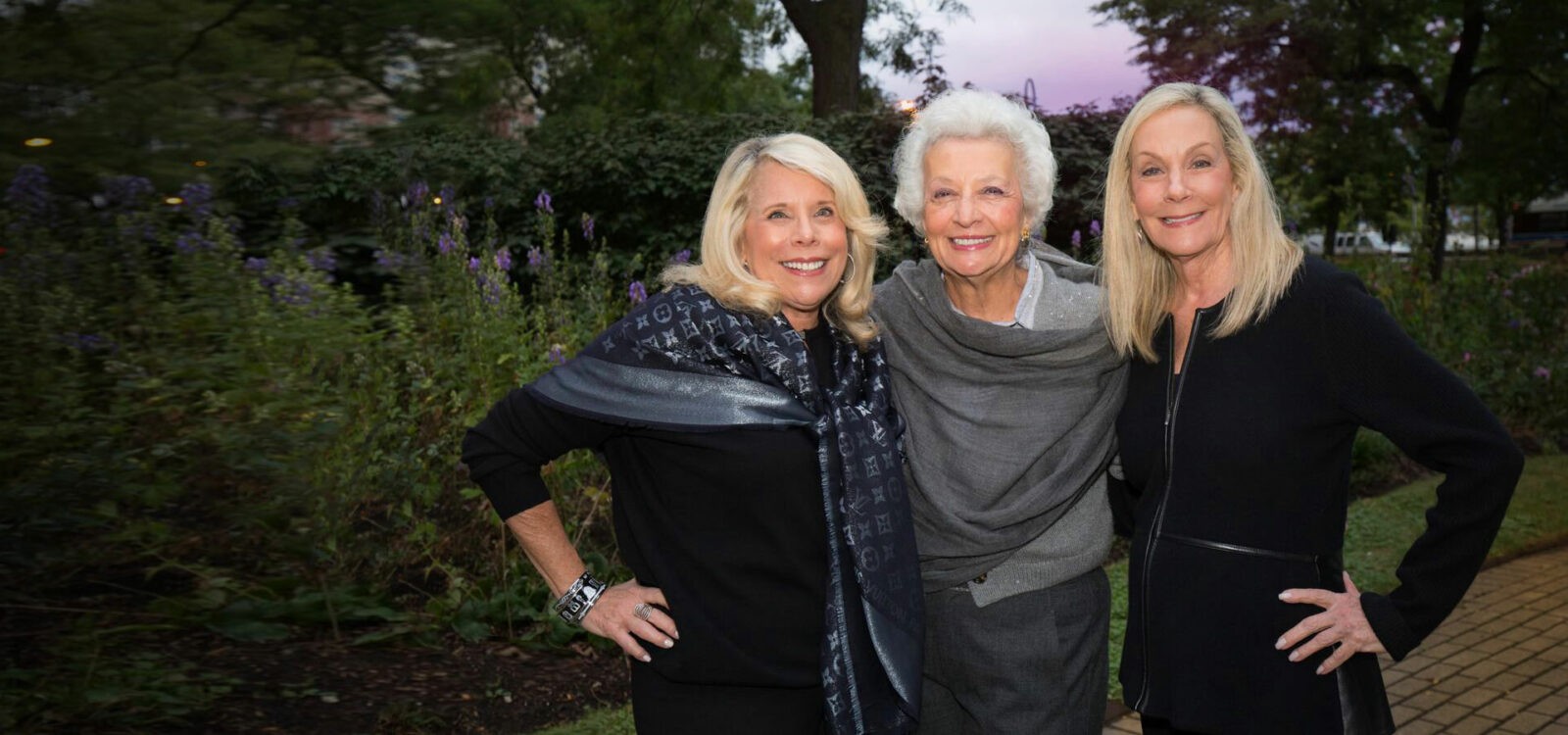 Funding life-changing breakthroughs in breast cancer
OUR STORY
HIDDEN COMMENT: Fall Benefit – NO BG
Breast cancer is the second most common cancer among women in the United States
When breast cancer is detected early, and is in the localized stage, the 5-year relative survival rate is 99%. More than ever we need your support to fund critical breast cancer research. Please consider making a donation to Lynn Sage Cancer Research Foundation this holiday season. We are so appreciative of your support, especially during this uncertain time.
HIDDEN COMMENT: Play For the Cure Game Day – NO BG
HIDDEN COMMENT: Fall Benefit Luncheon – NO BG
"Live from Chicago," it's #LSCRF's Annual Fall Benefit Luncheon with Guest Speaker Martin Short! We're honored 800 guests attended to raise more than $800,000 to fund life-changing breakthroughs in breast cancer research. From everyone at #LSCRF, thank you to our Marquee Sponsor @properties and wonderful sponsors for your generous support, and everyone who made this year's Luncheon a huge success!
Breaststroke 4 Breast Cancer
Join us in the FIGHT against Breast Cancer at Norris Aquatic Center for the 8th annual B4BC!
Friday, October 25, 2019. Check-in from 5:30-6pm – Swim relays from 6-7pm.
HIDDEN COMMENT: Fall Benefit Luncheon – BG
Join us for our signature Luncheon and Purse Auction at the Hilton Chicago on Monday, October 22, 2018.
Co-chaired by Wendy Heltzer and Sheri Whitko, our keynote speaker is Jill Kargman.
HIDDEN COMMENT: Light the Way to Find a Cure – BG
Light the Way to Find a Cure
™
Pink Lighting in October is a Breast Self-Exam Reminder
In October, breast cancer awareness is the goal of pink lights brightly illuminating nearly 200 Chicago area buildings. Countless others support the cause by flying pink breast cancer awareness flags. It is all a part of Lynn Sage's annual "Light the Way to Find a Cure."
Because we are a 501c(3) not for profit organization, we rely on generous individuals and corporations to sponsor our events. There are numerous benefits to sponsorship depending on the level of commitment and the event chosen.
Please contact the Lynn Sage Cancer Research Foundation Philanthropy Coordinator at 312.252.2502 or info@lynnsage.org for more information on sponsorship opportunities and tickets.
A gift to the Lynn Sage Cancer Research Foundation (LSCRF) touches friends and family, and benefits breast cancer research and education programs. 
Support provided by corporations, businesses and individuals allow for the development and implementation of research and educational programs with the goal of bringing us closer to a cure for breast cancer. Become a sponsor.