Our Pink Path Run 5K run, walk and Kids' Dash helps us in the fight against breast cancer!
There are so many ways to get your whole family involved including running, walking, fundraising, entering the Kids Dash, volunteering or donating!
Please note bicycles, in-line skates, other wheeled vehicles with the exception of wheelchairs and hand cranks, and dogs are not allowed.
To receive more information about upcoming Lynn Sage Cancer Research Foundation events, please provide your contact information in the form below:
Our Pink Path Run 5K run, walk and Kids' Dash helps us in the fight against breast cancer!
Join the Lynn Sage Cancer Research Foundation on May 30, 2020 for the Pink Path 5K. We anticipate over 1,000 runners, walkers and volunteers will join together to support the breast cancer community and make a difference in the fight against breast cancer. The Pink Path 5K will feature a 5K Run, 5K Walk and a Kids Dash for kids under the age of 12. Whether you participate to support in memory of a loved one, to celebrate survivorship or just want to help make a difference, your support impacts life-changing breakthroughs in breast cancer.
Save the Date!
Saturday, October 13, 2018
Diversey Harbor, Lincoln Park
2491 North Cannon Drive
Chicago, IL, 60614
Race Day Schedule
7:30 a.m. Registration opens
8:45 a.m. Race opening ceremony
9:00 a.m. Pink Path Run Begins
10:10 a.m. Award ceremony
10:15 a.m. Kids Dash (children ages 2-12)
The 2017 Pink Path Run is dedicated to the memory of Vickie Shlensky, a devoted mom, wife, daughter, physician, North Star Camp for Boys Camp Director and passionate supporter of the Lynn Sage Cancer Research Foundation.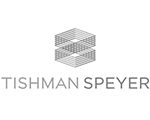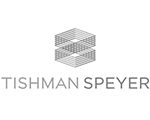 Pink Path Run Photos Through the Years
This race has applied for and received the Chicago Area Runners Association designation as a 2017 CARA CERTIFIED RACE #CARA17085. This race has agreed to adhere to and uphold CARA's Best Practices Guidelines. These Guidelines embody the highest standards for quality, safety and comfort for participants in a road race.
Due to CARA's advocacy efforts, runners in the Chicagoland area enjoy some of the highest quality road races in the country. To view the Guidelines and to learn more about CARA, visit www.cararuns.org.
The Chicago Area Runners Association (CARA) is a non-profit organization devoted to expanding, motivating, supporting and celebrating the running community of Chicagoland. CARA connects runners to resources that enable them to run – farther, faster, better, for life.