Our Pink Path Run 5K run, walk and Kids' Dash helps us in the fight against breast cancer!
We anticipate more than 1,000 runners, walkers and volunteers will join together to support the breast cancer community and make a difference in the fight against breast cancer. The Pink Path 5K will feature a 5K Run, 5K Walk and a Kids Dash for kids under the age of 12. Whether you participate to support in memory of a loved one, to celebrate survivorship or just want to help make a difference, your support impacts life-changing breakthroughs in breast cancer.
We are proud to have Lou Canellis from Fox 32 Chicago as our guest Master of Ceremonies. As a lifelong Chicagoan, Lou has followed local teams his entire life and has an extensive sports background. In addition to his nightly sportscasts on Fox 32 Chicago and the Final Word which he hosts Sunday Nights, Canellis also anchors Bears Game Day Live, Bears Game Night Live and Bears Post Game Live on Fox. A Loyola University graduate, Canellis considers himself a "South Sider," having been born and raised in Oak Lawn. Lou is hosting this year to honor his father, who lost his fight with cancer, and his brother, who is currently battling as well.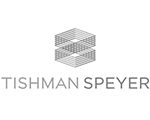 Pink Path Run Through the Years