Pink Path 5K
After much consideration, the Lynn Sage Cancer Research Foundation has made the tough decision to postpone the Pink Path 5K until Spring, 2021. This was a difficult decision, but the safety and well being of our donors and supporters is of the utmost importance.
We hope to see you at our 5K in 2021 as we work to raise important funds to support life-changing breakthroughs in breast cancer.
To join our mailing list so you will receive updates on next years Pink Path 5K, please e-mail info@lynnsage.org.
Thank you.
We are proud to have Lou Canellis from Fox 32 Chicago as our guest Master of Ceremonies. As a lifelong Chicagoan, Lou has followed local teams his entire life and has an extensive sports background. In addition to his nightly sportscasts on Fox 32 Chicago and the Final Word which he hosts Sunday Nights, Canellis also anchors Bears Game Day Live, Bears Game Night Live and Bears Post Game Live on Fox. A Loyola University graduate, Canellis considers himself a "South Sider," having been born and raised in Oak Lawn. Lou is hosting this year to honor his father, who lost his fight with cancer, and his brother, who is currently battling as well.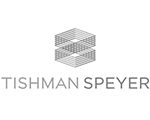 Pink Path Run Through the Years